PROBLEM
254 million people worldwide are visually impaired or blind.
90% live in developing countries and 75% are visually impaired or blind due to conditions which are preventable or treatable.
Sight-restoring treatments are highly cost-effective.

GOALS
Improve the treatment and prevention of eye disease.
Reduce the impact of blindness and visual impairment on individuals and communities worldwide.
Ensure health workers can recognise, treat or refer eye conditions safely and appropriately.
Raise public awareness of common eye diseases.
Support the VISION 2020 campaign to eliminate avoidable blindness worldwide.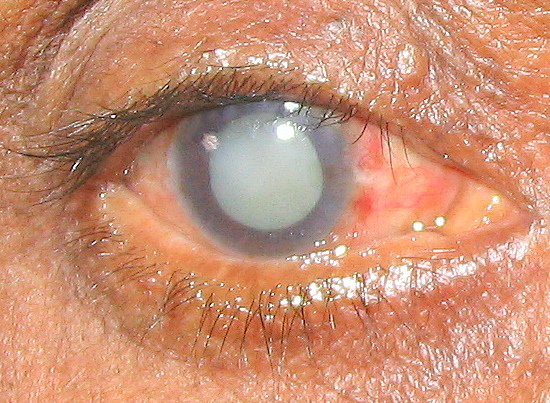 SOLUTIONS
Work with an experienced, international author team to develop appropriate, high-quality learning materials for each audience and region.
Gather clinical videos in our target regions (to increase engagement and local relevance).
Highlight key clinical skills and practical procedures through video demonstration.
Engage with users to shape materials and obtain learner/user feedback.
Assess the impact on knowledge, skills and decision making of health workers; and on patients' attitudes to eye disease.
TARGETS
Develop a resource for doctors, nurses and allied health professionals for Asia and Europe (building on our Africa version).
Produce simplified materials for community health workers globally.
Provide patient education videos for patients, families and the wider public.
Use interviews, focus groups and informal feedback to understand the views of learners, educators, policy makers and key opinion leaders in this important area.
Improving eye health worldwide, through health worker, patient and public education.